Advantages of a skipper job in Croatia: Why become a skipper?
Being a skipper is not just a job; it's a lifestyle.
The freedom and challenge of sailing at sea, discovering new destinations and new experiences in attractive nautical tourism are just some of the many benefits of a skipper's job.
And when it comes to skippers in Croatia, there are even more benefits.
In this article, you will find out all the advantages of being a skipper in Croatia and why being a skipper is considered a dream job!
Beautiful Croatian coast
Croatia is known for its numerous natural beauties, of which the Croatian coast is the one that stands out the most.
With more than 1,000 islands, rocks, reefs and crystal clear sea, the Croatian coast and the Adriatic Sea have earned the title of one of the most beautiful destinations in the world for a reason.
Its indented coast stretches for more than 5,000 kilometers, which leaves you more than enough space for sailing and discovering hidden harbors and coves, as well as the history of famous coastal towns and islands.
As a skipper, you have a unique opportunity to explore all these beauties and be paid well for it.
Far from the hustle and bustle of the city, traffic jams, overcrowded beaches and restaurants, as a skipper you can enjoy the peace and quiet of the open sea.
At the same time, you can enjoy the sunrise and sunset on the open sea or the starry night sky away from the city's lights.
These acquired experiences are the reason why many individuals, including me, decided to work as a skipper.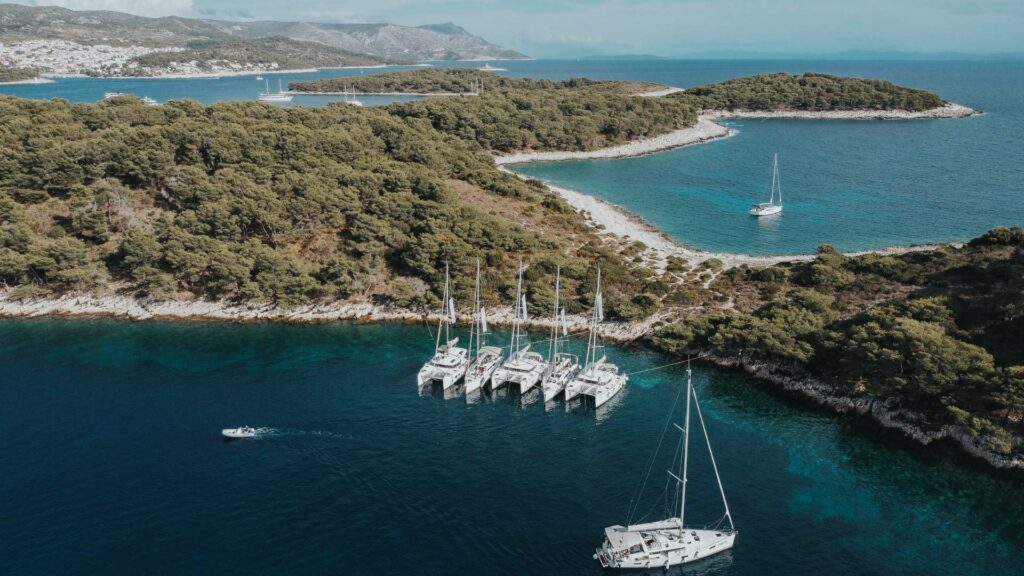 Challenges and dynamics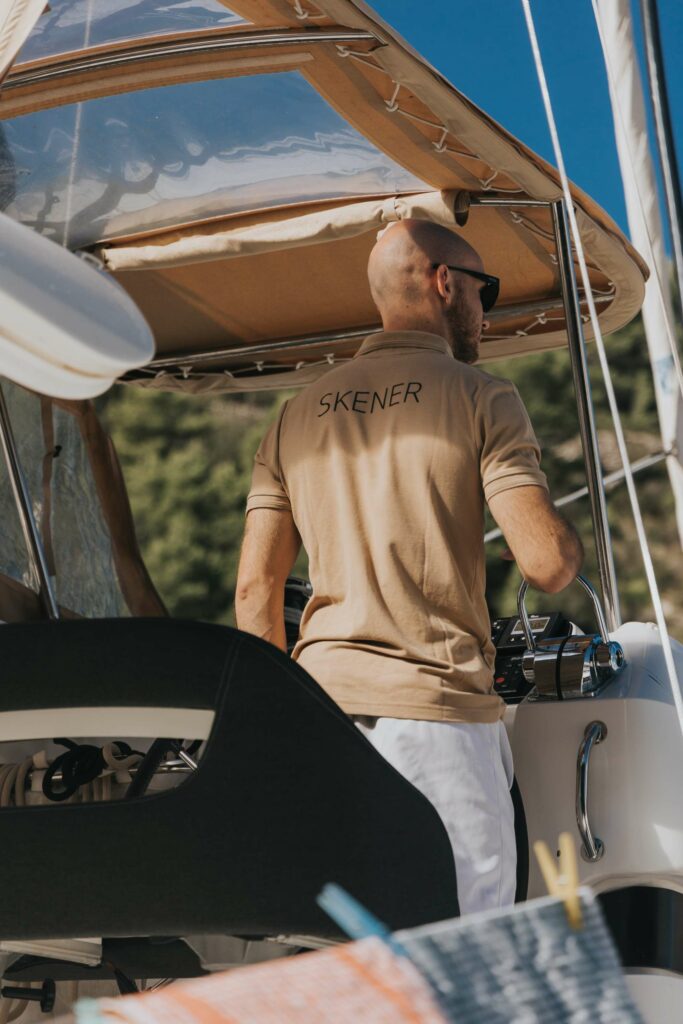 Although the Croatian coast is known for its unique beauty, you will always encounter new challenges.
The skipper must have excellent navigational and social skills and be able to adapt to changing weather conditions, as well as the wishes of the guests.
This job is dynamic and intended for people ready to accept new challenges and embark on new adventures.
You will exchange a classic office job for a beautiful expanse of sea, the location of your work becomes the Adriatic, and your companions become guests from all over the world.
Good earnings
Good earnings with minimal personal expenses is another great advantage of the skipper job.
The skipper job offers one of the most competitive seasonal salaries, with the possibility of additional income from tips.
The average salary of a skipper is between €120 and €200 per day, which allows you to earn more than one average Croatian salary in just one week.
In addition to the salary, the guests must provide the skipper with 3 meals a day during the skippering duration.
Since guests in nautical tourism often have high spending power, you will often eat in the best restaurants on the Adriatic and try the best wines from local island taverns.
For this reason, persons performing the job of skipper do not have to worry about accommodation, food and personal expenses, which are reduced to a minimum.
There are many business opportunities for qualified and experienced skippers, and for those who enjoy a challenge, a skipper job in Croatia can be a real hit.
Meeting new people from all over the world
Croatian nautical tourism is very developed and makes us a popular destination for tourists worldwide.
The job of a skipper can be an ideal opportunity to meet new people, make new friends and create lasting relationships.
Whether you work with a group of friends on a private yacht charter or take a group of tourists on a sailing trip, you can meet people from different viewpoints, customs and social classes, hear their stories and enrich your experience.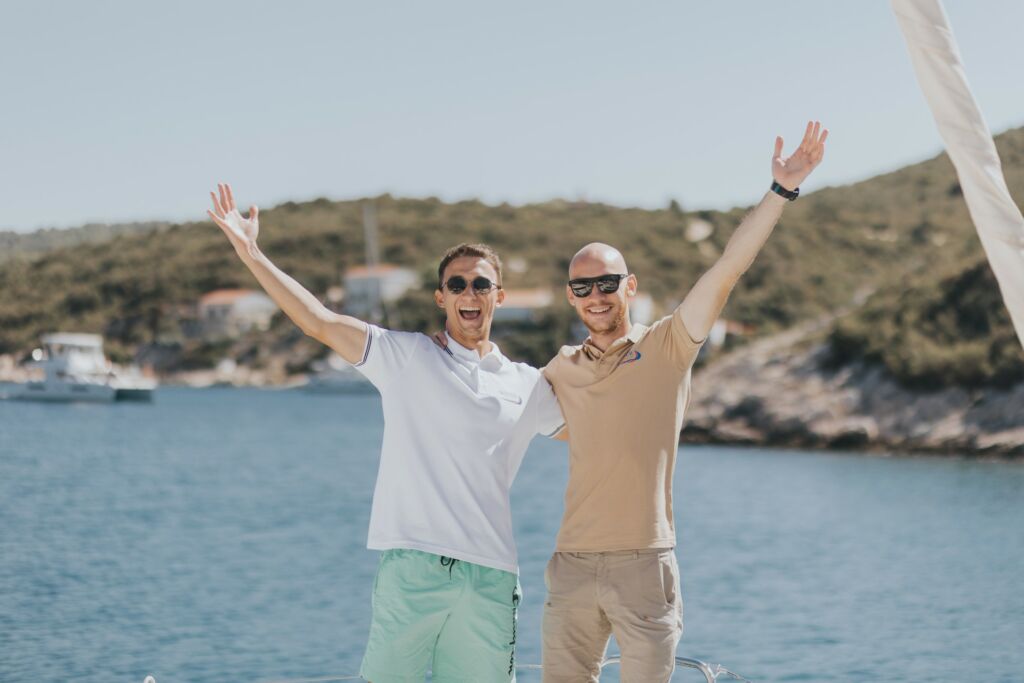 Providing an unforgettable experience
Good skipper + bad boat + bad weather = good week; it's a formula that has been proven correct countless times.
As a skipper, you have the opportunity to sail the Adriatic Sea and show your guests all the beauties of this Mediterranean paradise.
In addition to maneuvering the vessel and the entire crew's safety, you are also responsible for creating an unforgettable experience for your guests.
From recommending and booking the best restaurants to finding hidden coves or sharing your love of sailing, your knowledge, experience and expertise make all the difference.
Seeing your guests enjoying every moment of the day and having a good time is a pleasure for many skippers.
A good week often results in a good tip, considering that you are largely responsible for the overall impression of the trip.
With your expertise, friendliness, knowledge and abilities, you are able to provide your guests with a week to remember!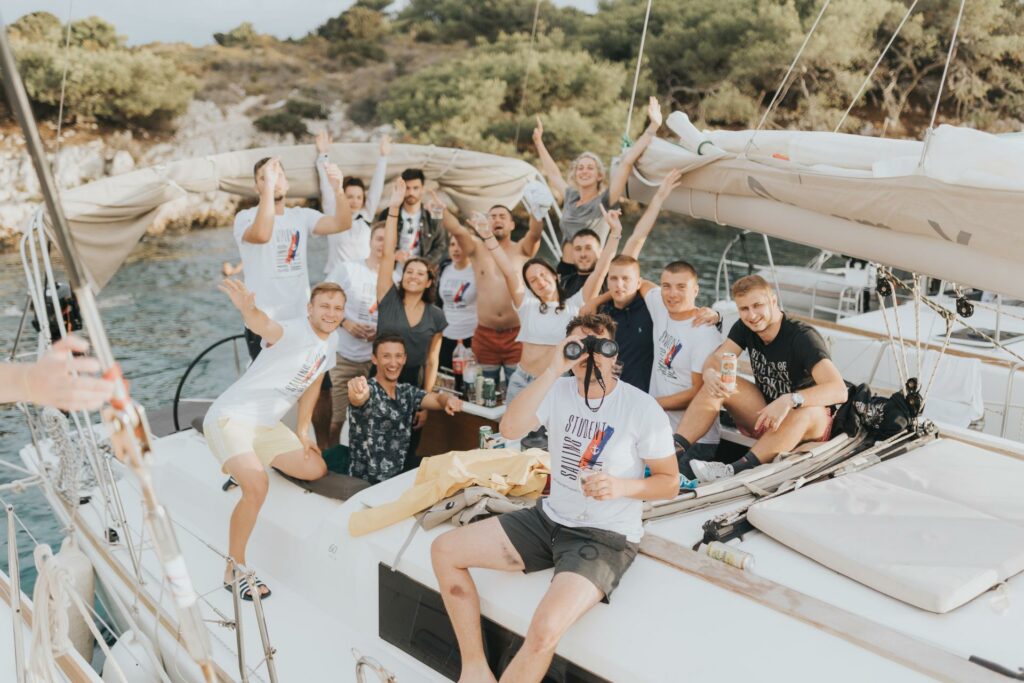 If you are looking for a career that allows you to explore new horizons and enjoy the best that life has to offer, a skipper job in Croatia can be an ideal opportunity.
Meeting new people from all over the world, new experiences and good earnings, as well as the pleasure of providing an unforgettable experience, are just some of the many advantages of the skipper job.
With the right qualifications and training, you will have the opportunity to work in one of the most beautiful destinations in the world and share your passion for sailing with others.
If you are ready for new challenges and want to become a skipper, join us at the Skipper Academy SKENER and learn from experts – masters in kinesiology with a specialization in sailing.
So why not take the first step towards your dream job today and embark on new adventures with us?